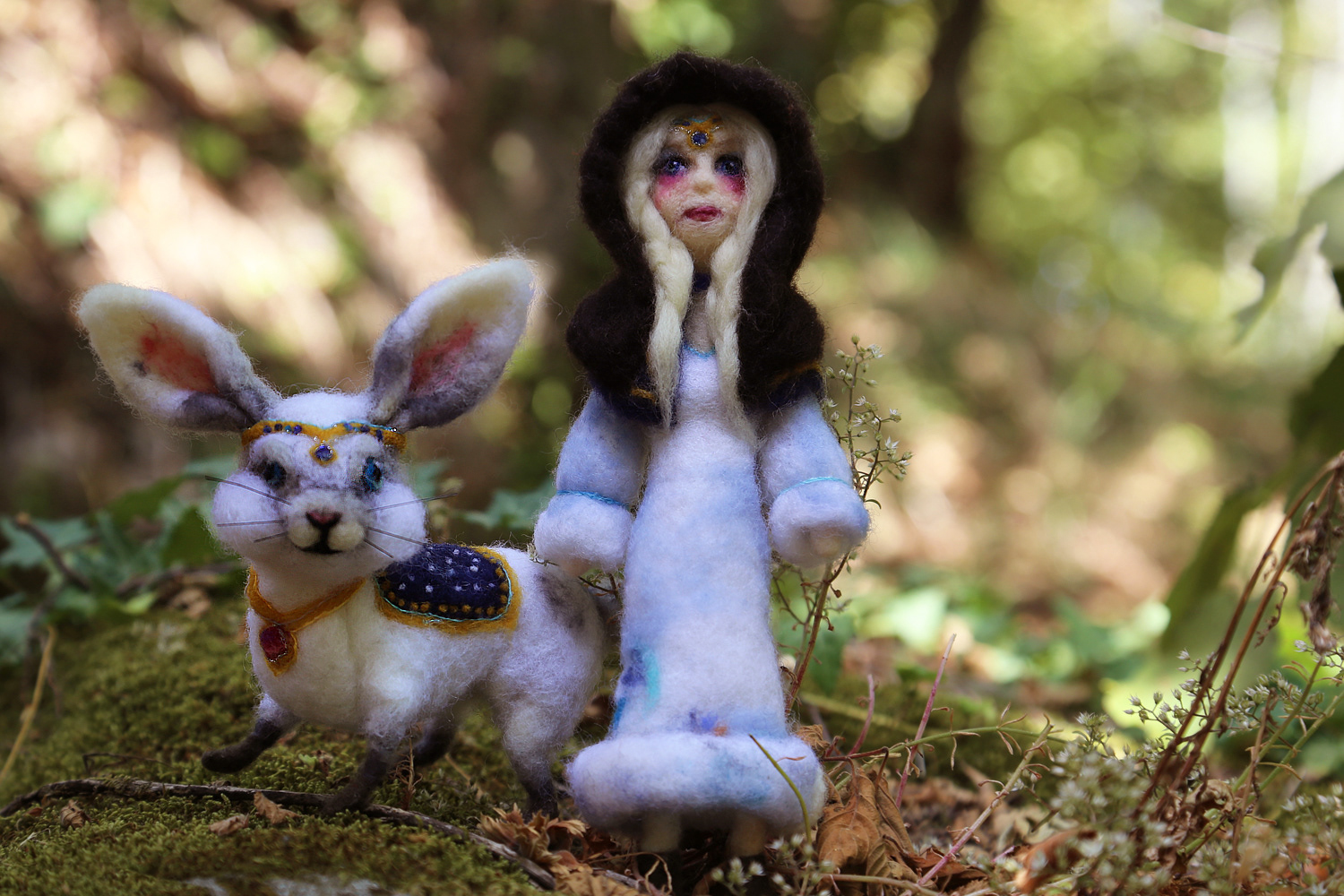 ✅ 
AVAILABLE
Andraste and her magic rabbit is a one of a kind needle felted art doll.
Andraste's height measures around 25 cm 
Rabbit measures around 17 cm
Having an inside wire armature, both are poseable and can be posed in different positions, adjusting arms, legs and head (the doll can't stand up alone).
The doll is inspired by Andraste, Warrior Goddess of Celtic Britain.
Andraste also known as Andrasta, was a warrior Goddess of ancient Britain.
It is said that she was the patron deity of the Iceni tribe, which was lead by Queen Boudicca.
She was seen as a Goddess of victory and battles. Her name was thought to mean "The invincible one" or "She who has not fallen". She was called upon at the eve of battle, for her warrior strength and guidance.
She was worshiped in woodland groves throughout Britain, and there is said to be a sacred grove dedicated to her somewhere in the Epping Forest. Her symbol was a hare, and in old Britain people were against hunting hares, for fear that killing one might afflict the hunter with cowardice.